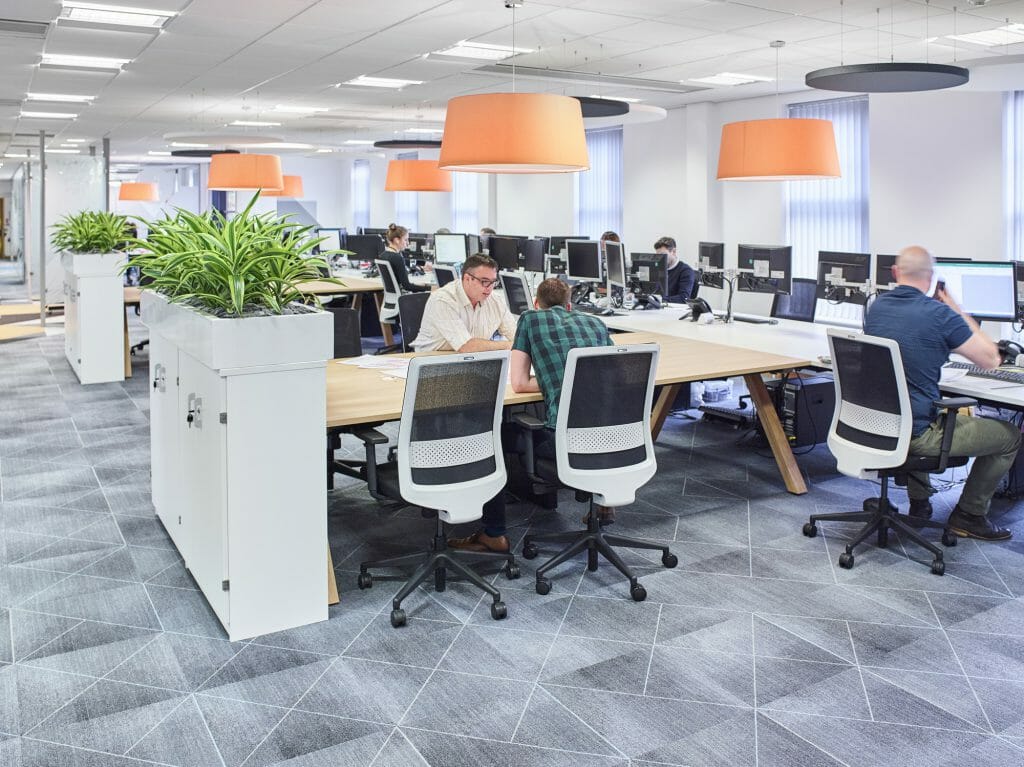 As a business owner, it is essential that your office or workspace meets the needs and requirements of your employees. If your team are working in an office which hampers productivity or is a space which no longer serves the needs of your business, then an office refurbishment may be on the cards. What many business owners don't know is that a poorly designed or outdated office space can have a huge impact on the productivity levels of your team. You want to make sure that your workspace maximises the performance of your team, rather than hinder it.
When the needs and requirements of staff change significantly, a lot of company leaders and managers consider the potential of an office fit out and refurbishment. But, how can you tell whether or not your office needs a refurbishment? Let's take a look at 3 definitive ways you may need to start considering an office refurbishment for your business.
Empty Desks
Over the last few years, there has been a huge change in the way in which employees work. With remote working and working from home being adopted by a number of companies, this means that throughout the week, there are fewer people working from the office on different days, or a day or two for group collaboration.
If you find that there are a number of empty desks in your office throughout the week, then it may be time to consider an office refurbishment so that you can design an office space which now works with your new business model in mind. Rather than having big banks of desks which sit mostly empty throughout the week, you may want to think about having more collaborative spaces where, on the days that more employees work from the office, they are sat in spaces together, sparking natural discussion and conversation.
Staff Retention Problems
Your office and workspace play a huge role in staff retention levels for your business. If you are interviewing for new roles, then first impressions are a huge part of this and having a nice, functional office space is important. In a recent study, it was found that over half of participants said that the room in which they were interviewed would influence their decision as to whether or not to accept a job offer.
Retaining your staff is perhaps more important than hiring new people. If your business has a frustrating and unproductive office space, then employees may feel like they are not being supported and they need to leave to find a space that works for them. If you are having trouble attracting and retaining the quality level of staff that you need, then this is another way to gauge if you need to carry out an office refurbishment.
Outdated Branding
Over time, your business goals and values change and the way you last decorated your office was probably indicative of those values then. But, these things can quickly and easily change. Most businesses tend to decorate their office with logos and brand colours and, as a result, the workplace experience they provide is similar to that of all the other businesses that take that design decision.
Brands and businesses evolve. Working in an outdated and tired office space can have a huge impact on creativity and collaboration between your team. Rather than a full commercial fit out, a simple refresh and redecoration could be all your business needs to feel reenergised and refreshed, sparking new creative ideas.